The "Live Chat" feature allows customers to speak via chat with a live ProFile support representative; it is available on our Community support page and within ProFile under the Help menu: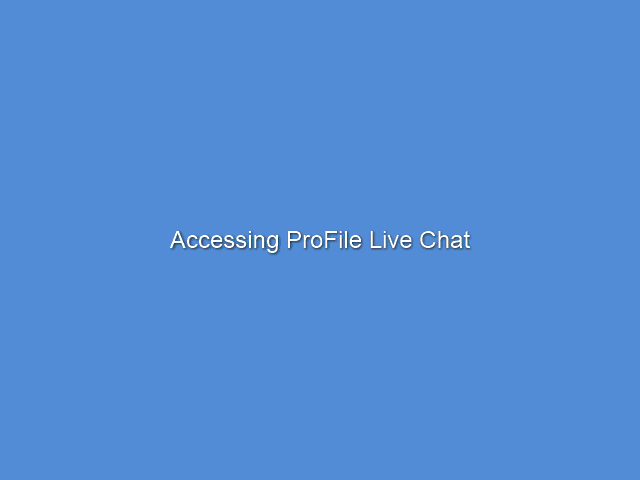 Click here for ProFile support hours and upcoming closures.

  1. Open ProFile.

  2. Select the "Live Chat" option from the "Help" drop-down menu in the top toolbar.
A new Internet browser window displays with the chat options:

  3. Click on one of the four chat options that best describes your issue:
Setting up a Database or Reporting

Terminal Server, ECML, EOLE, or MSVCR errors

Receiving an EFILE Error

Other
The live chat session begins.

Note: some issues may be too complicated to effectively address via Chat. In such an instance, your agent will suggest calling our support centre.
Get in touch with other Accountants

Follow us on Twitter and Like us on Facebook